dBSea Underwater Noise Course - dates confirmed
13 September 2017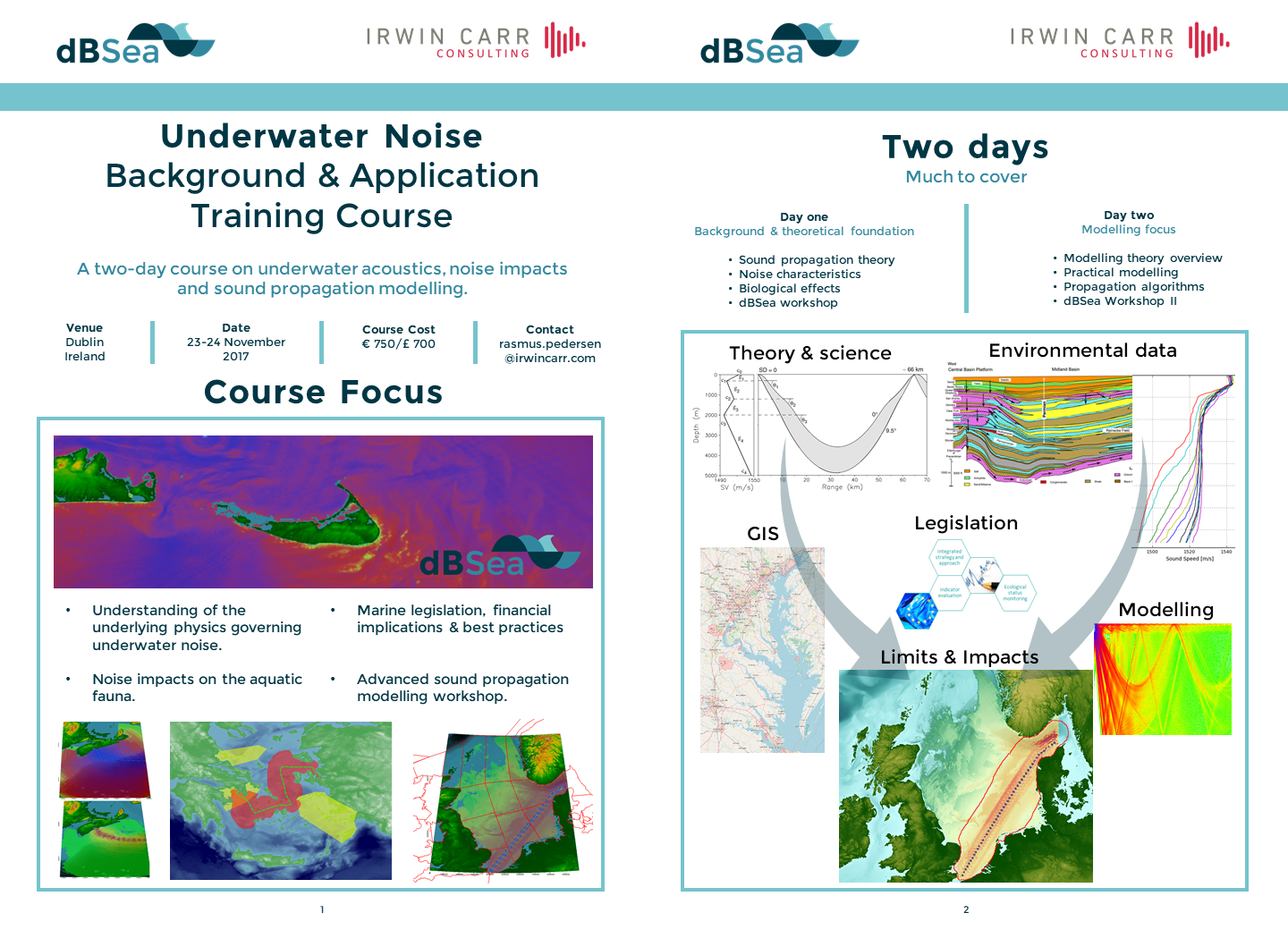 Irwin Carr Consulting, GMIT and dBSea are once again hosting an intensive two-day course in underwater noise. This time the location is Dublin.
We have limited spaces available, as we wish to keep the format compact, to maximize attendees benefit. This also means we are more free to taylor the course to you.
Please send an email to rasmus.pedersen@irwincarr.com if you are interested in participating or would simply like to know more.
Older
Newer