dBSea 2.0 out!
13 January 2017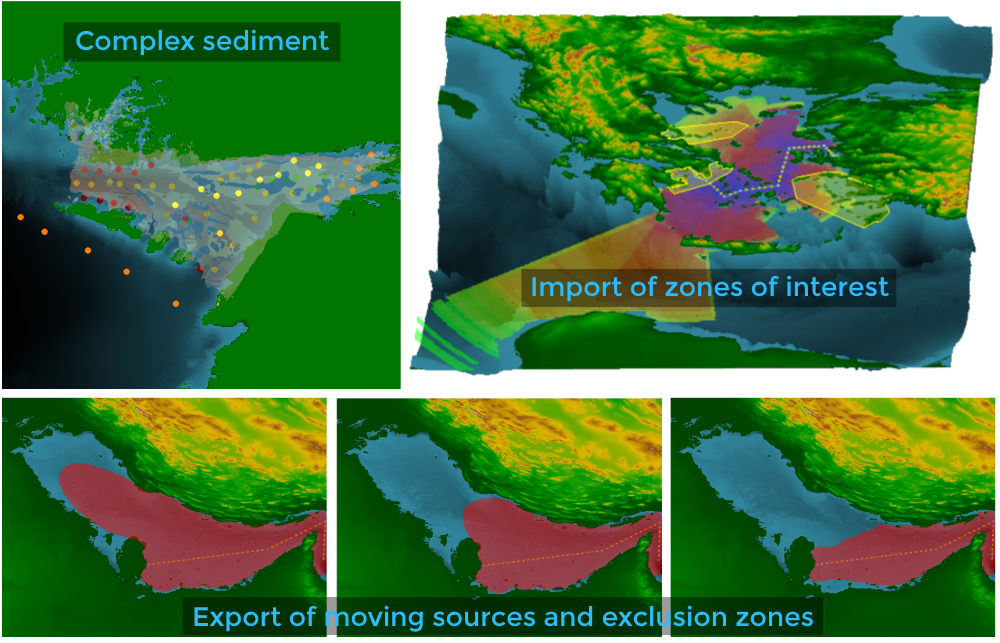 New year, new version.
We have just released dBSea version 2.0 and hope that you will be as pleased with the new features as we are exited about them.
The seabed and water properties can now be made range-dependent, the detail is up to you.
Sources can be embedded in the sediment, to allow for more realistic pile-driving and underground construction modelling.
You can now import and export shapefiles denoting areas of interest into dBSea for ease of impact evaluation. 
Moving sources can be exported as animations, either GIF or AVI.
Wav-files can be imported an scaled directly in dBSea. This is arguably the most common sound format for acoustic measurements.
...and lots of under the hood upgrades for speed and accuracy as well as more solver control options and preparation for the up-coming 3D-solvers.
See our blog for some examples of new features
Older
Newer