Underwater noise prediction and visualisation software
dBSea enables powerful and accurate prediction of underwater noise levels for a wide range of environments and scenarios.
Learn more
Contact Us
dBSea SRI tool The Sound Risk Indicator Tool addresses the need ...

26 March 2020

Read More

We're delighted to be present at the 2019 EFFECTS OF NOISE ON AQU...

03 July 2019

Read More

The Institute of Marine Research of Norway has published its advi...

27 March 2019

Read More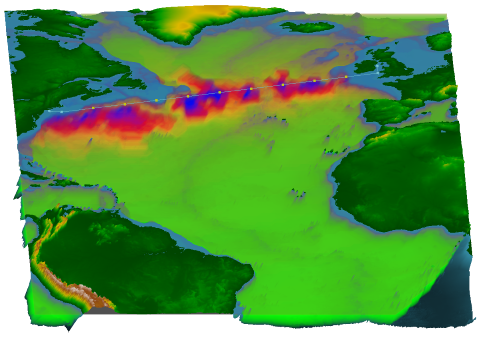 About dBSea
dBSea has been developed by Marshall Day Acoustics and Irwin Carr Consulting as a powerful tool for the prediction of underwater noise in a variety of environments.
dBSea is ideal for the investigation of underwater acoustic problems involving single or multiple sources using solvers covering a wide frequency range.
The software incorporates a user friendly interface and clearly defined workflow that allow models to be quickly developed and modified. The 3D workspace allows clear visualisation of bathymetry data, noise sources and prediction results. See example here.
Read More
'The user interface makes it easy and fast to set the parameters, like the solvers, sound speed profile, geology and more' 
– Patrice Choquette, WSP Canada. 
'For us dBSea is an excellent, user friendly, tool for performing underwater sound propagation calculations and presenting the results for environmental impact assessments. We have used dBSea for marine projects such as pipelines, harbor construction and offshore oil and gas activities. dBSea is up to date with the most recent underwater noise impact threshold limits, relevant acoustical parameters and frequency weightings to allow our acousticians to generate useful noise maps for our marine biologists for their impact assessment.  Before dBSea, we used various MATLAB routines and spreadsheet calculations, which was quite time consuming' 
– Christopher M. Maxon, Ramboll Acoustics.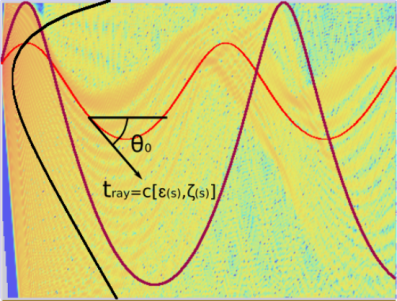 Technical information
The solvers incorporated into dBSea to predict the underwater sound field comprise the most popular calculation methods used in the underwater acoustics industry.  The different solver algorithms each find application with different types of problems, adding up to an overall package that covers many underwater acoustics scenarios, and considers complex sound speed profiles and sediment properties. dBSea incorporates source directivity for airgun seismic survey predictions and plots output levels as SPL, SEL, SPL peak or SPL peak to peak.
These solvers make dBSea a robust and reliable tool for consultants and other technical professionals.
Read More